Pairings
Grilled Asparagus
Smokey grilled asparagus on the side can elevate any of my pot pies.
Drizzle olive oil, salt, and pepper on your trimmed asparagus and place directly on preheated grill grates for 6-10 minutes or until tender.
Finish with a bit of lemon juice and maybe some parmesan cheese to watch this asparagus disappear faster than you can say "Aunt Ethel's pot pies really are delicious."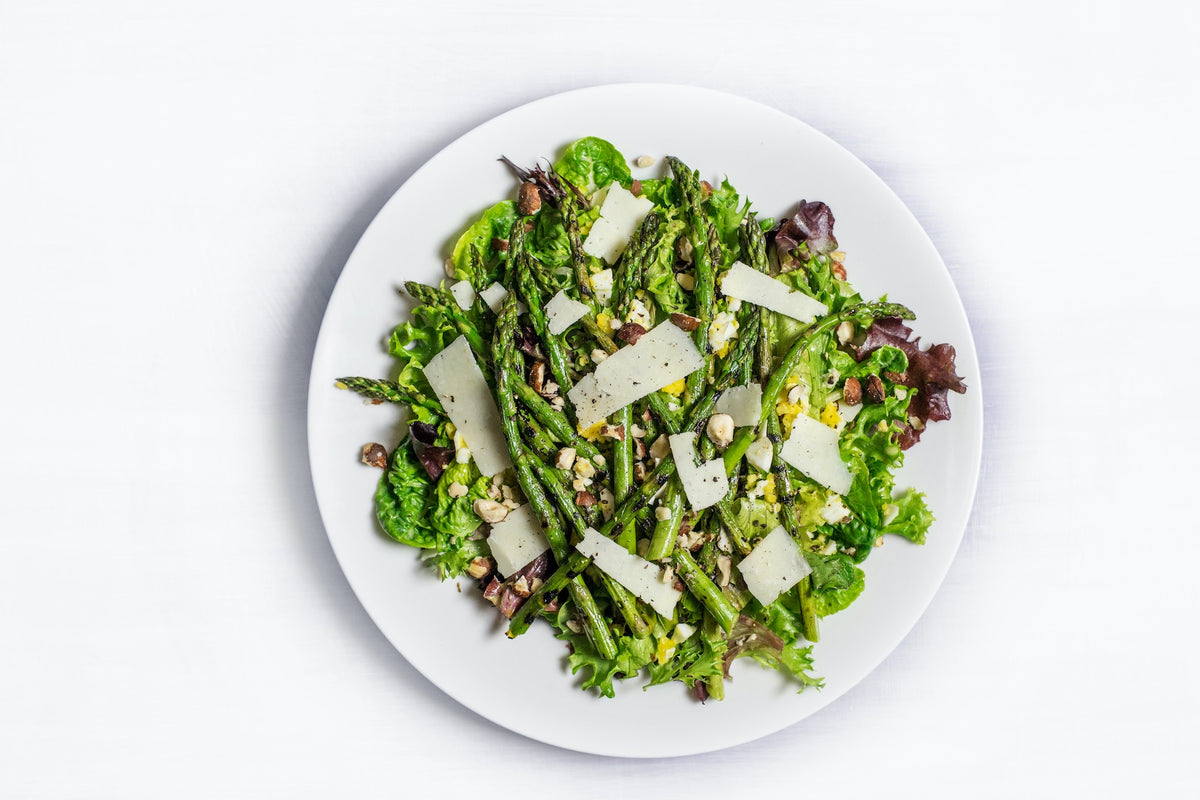 Mixed Green Salad
Add color and freshness to one of my pot pies with an easy mixed green salad.
Dress up your lettuce with a quick vinegarette and add whatever is on hand. Mix and match vegetables, nuts, seeds, cheese, and fruits to make your salad uniquely yours... and clear out space in the fridge.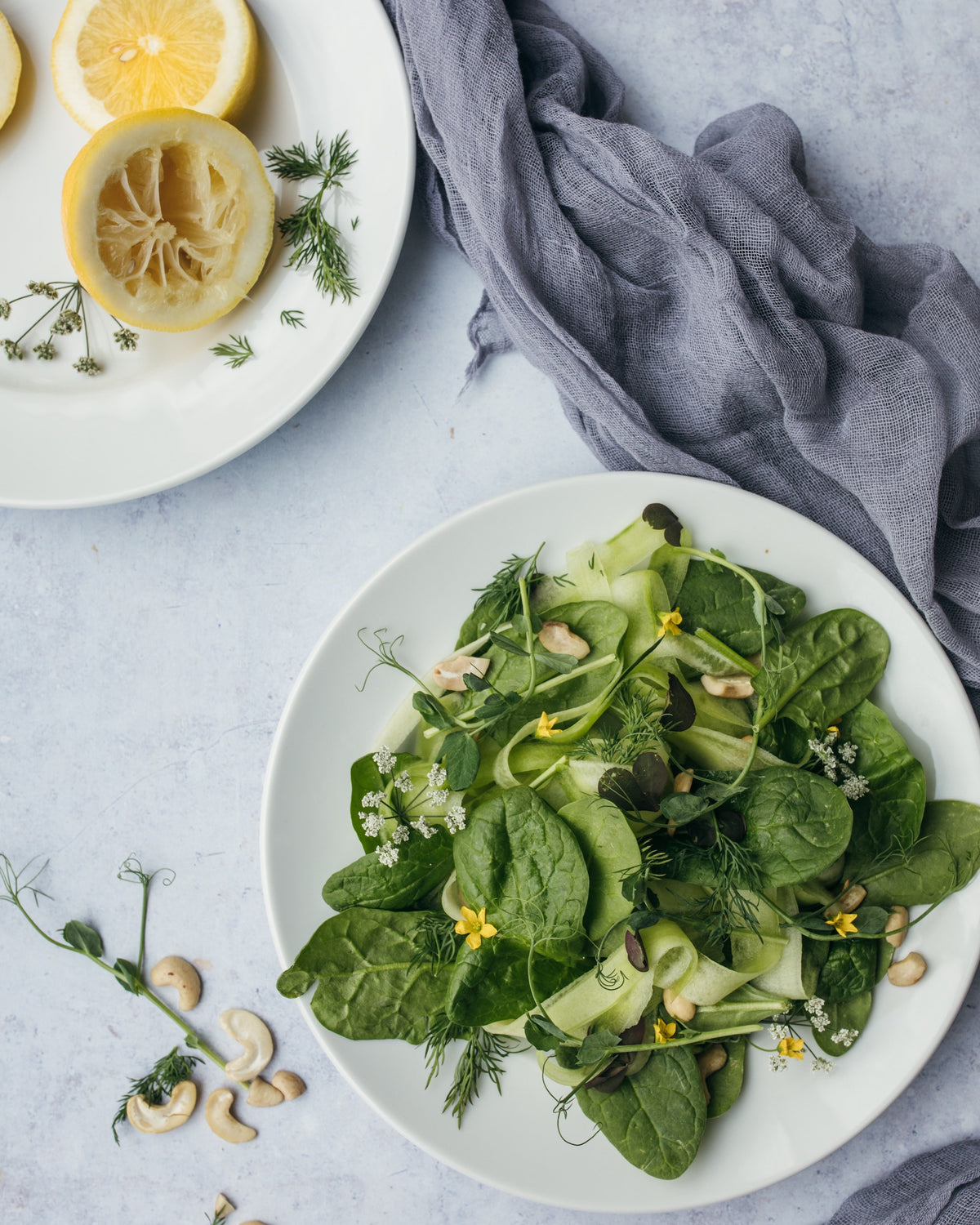 Grilled Zucchini
Fire up that grill again for a summer and fall side that has no business tasting this good with so little effort.
Slice your zucchinis lengthwise, brush with olive oil and your favorite seasonings and grill until tender. Don't forget to flip them halfway to get those picture perfect grill marks on both sides.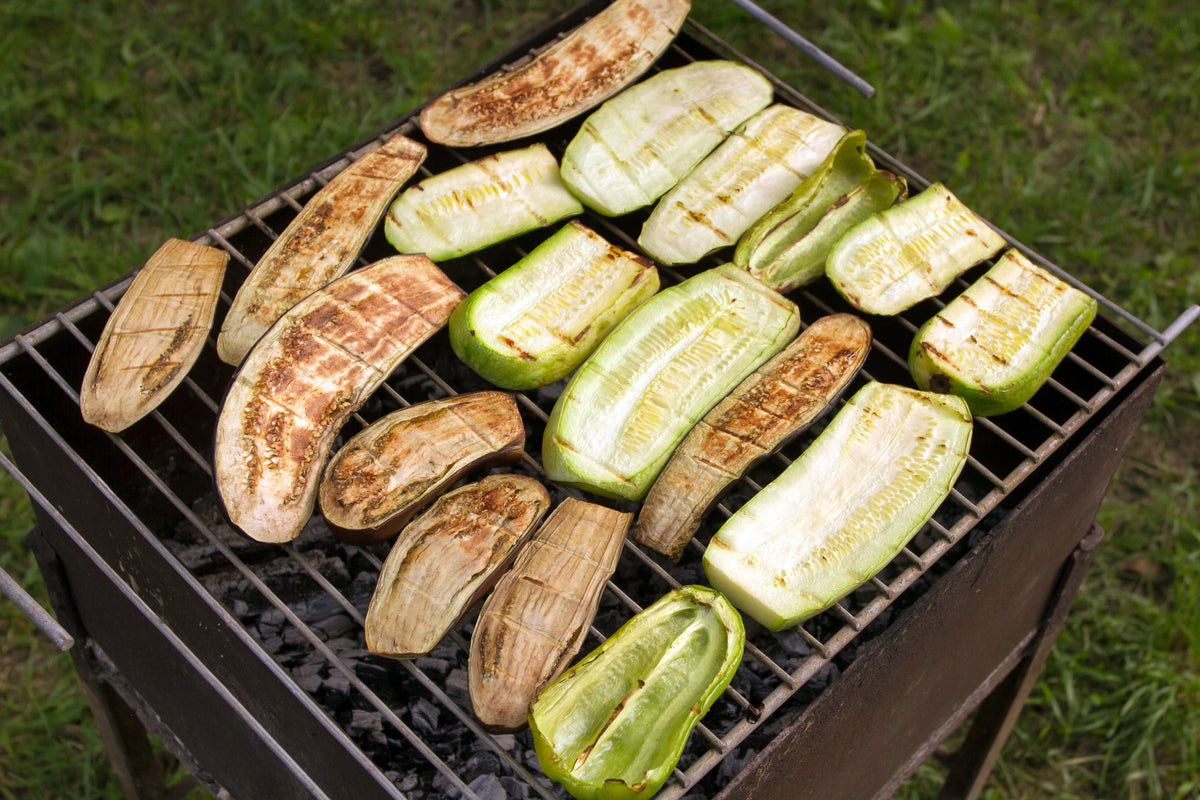 Oil & Vinegar Cole Slaw
You know what goes great with the warm comfort of one of my pot pies? A crisp, fresh slaw. My gravy is thick enough so swap the mayonnaise for oil and vinegar to keep this side light.
Shred cabbage, carrots, and half an onion into a bowl. Mix with your oil and vinegar dressing and salt and pepper to taste.
Petit Pois
These little peas have big, big flavor. If you can't get enough of all the garden peas I've jammed into my classic chicken pot pie, then round out your dinner with these.
Soften onions in butter then add in your peas (fresh or frozen for the best taste) and a few tablespoons of chicken stock. Cover and simmer until the peas are soft. Stir in salt, pepper, a pinch of sugar, and some chopped fresh mint.
Simple to make and deeply satisfying. Sensing a theme yet?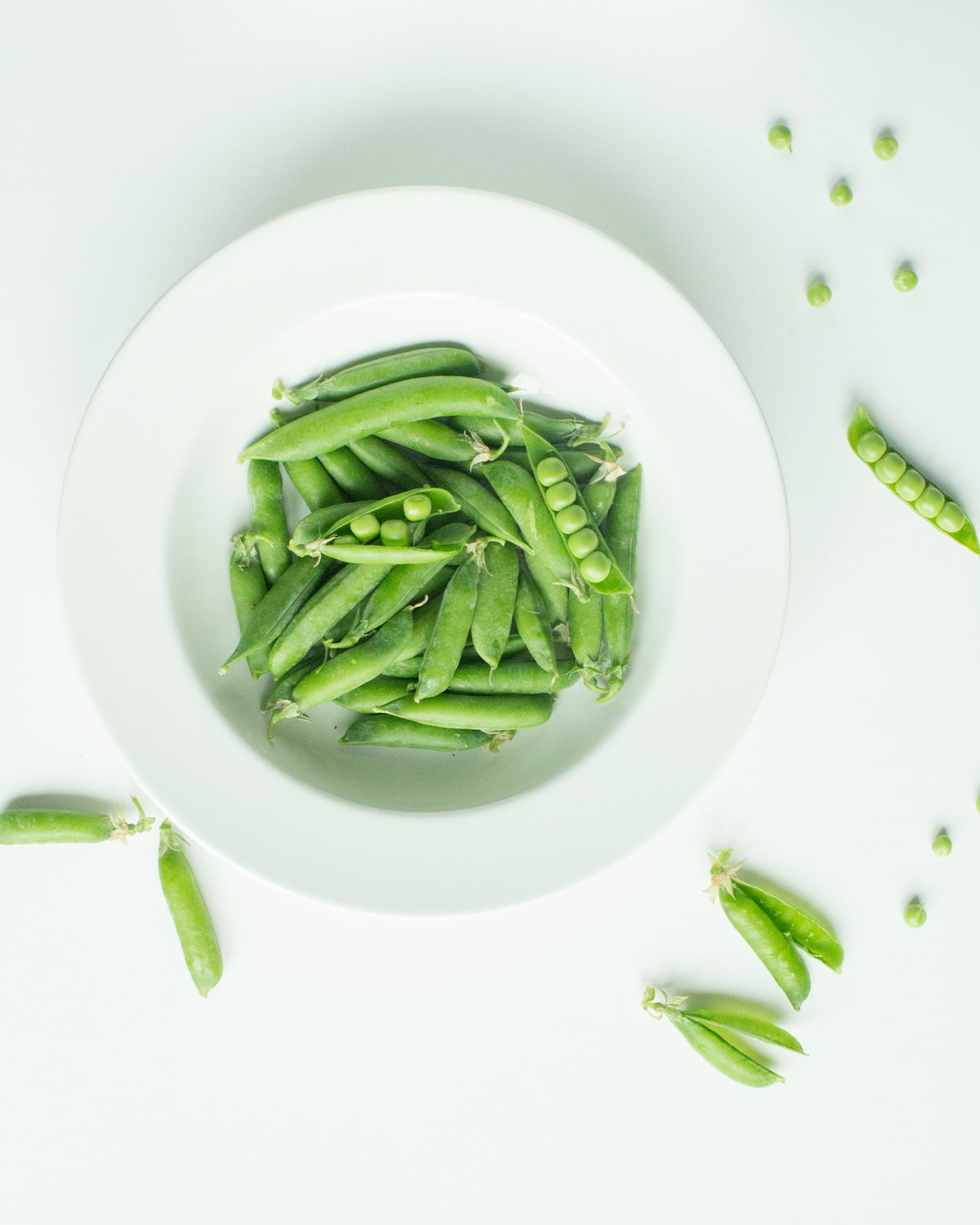 Haricots Verts
Coq au Vin... Haricots Verts... it's just french for delicious. Trust me on this one.
Take these thin french green beans and boil or steam them until they're barely tender but still crisp then set them aside. Sauté a shallot in butter (yes butter!) until softened then add back your green beans. Season with salt, pepper and lemon juice.
Call them whatever you want, but you're going to want these green beans.