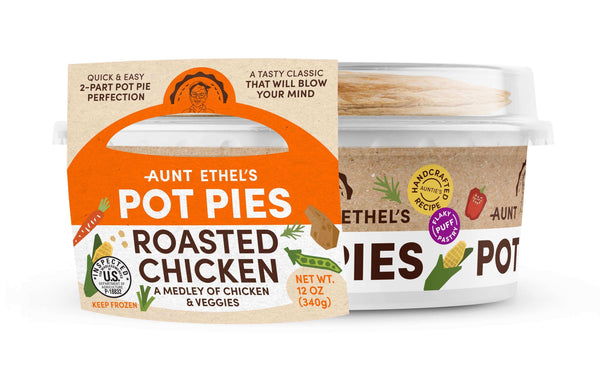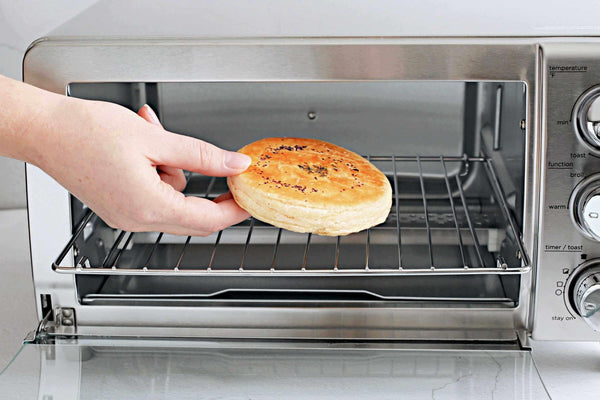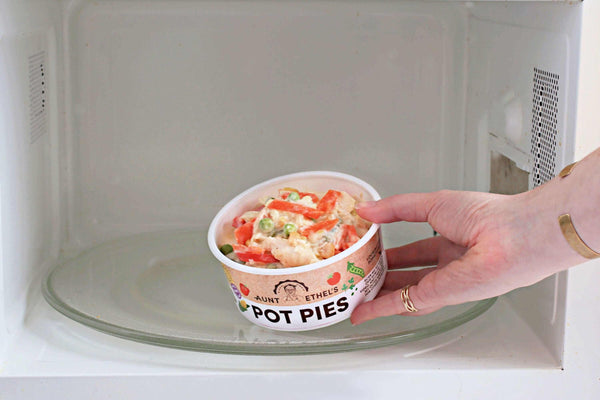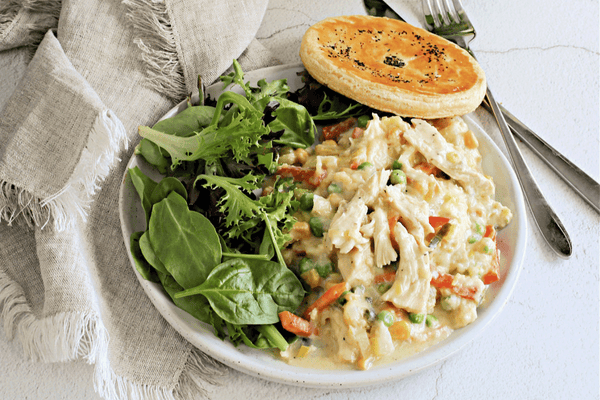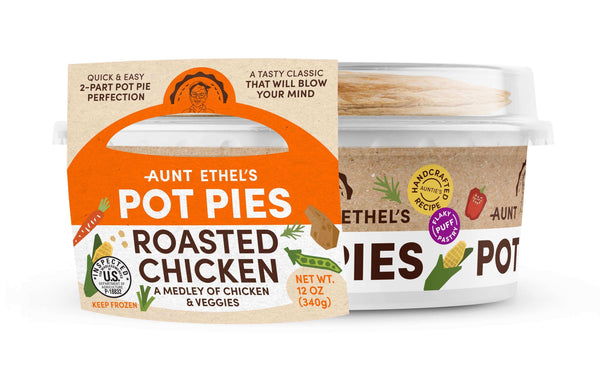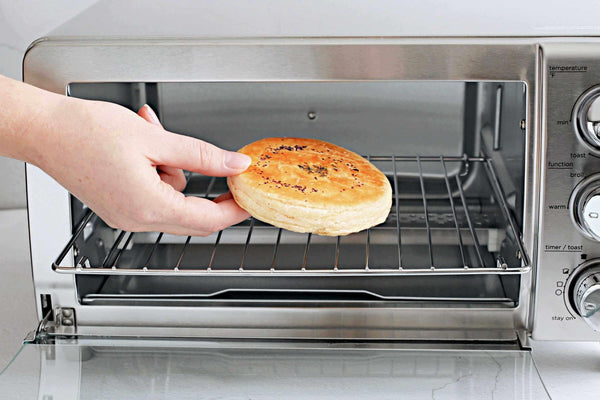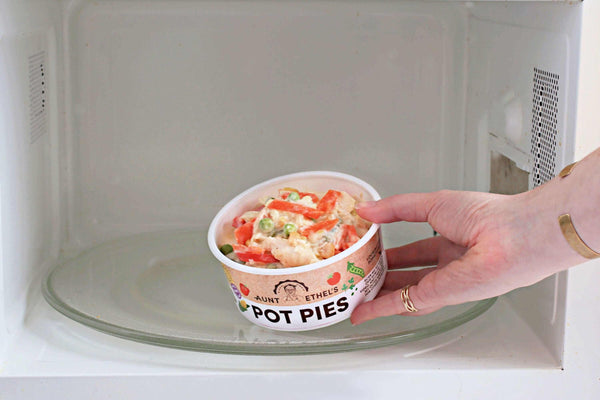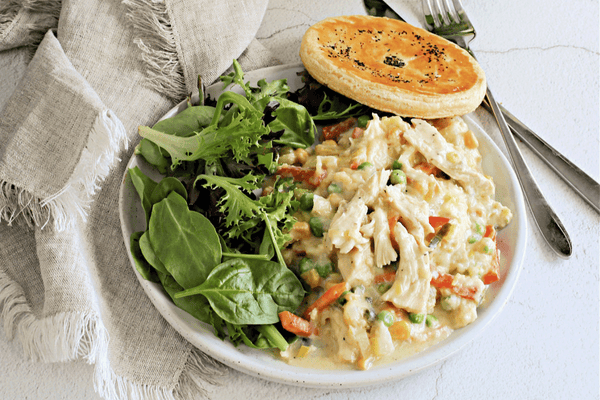 Roasted Chicken Pot Pie
Roasted Chicken Pot Pie
Roasted Chicken Pot Pie
Full of juicy chunks of organic chicken breasts (no antibiotics, hormones, or steroids), the chicken is roasted with skin on and bone in for added flavor.
The veggies are all cut by hand: carrots, red peppers, corn, peas, and thinly sliced leeks.
Aunt Ethel's original gravy is added, and the pie is accompanied by our all-butter puff pastry crust and topped with Sal de Ibiza.
All of our pies are fully cooked, flash frozen, and easy to re-heat and eat!
Heating Instructions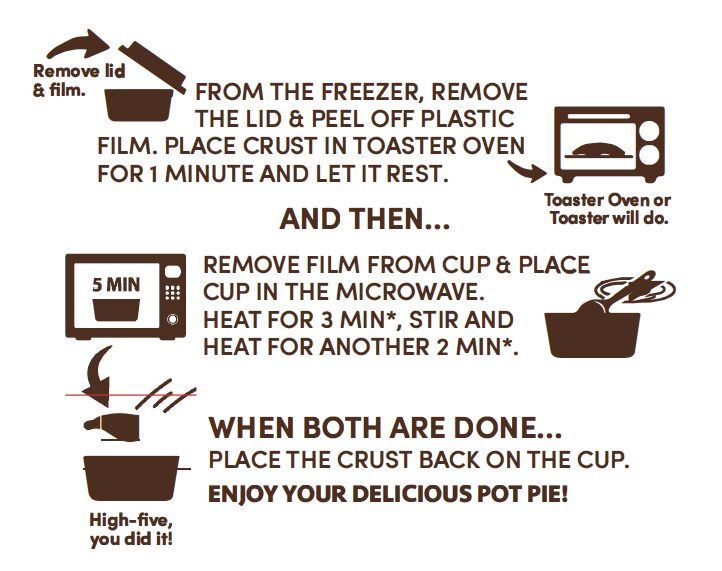 Serving Size & Dimensions
12 oz, Each pie is 5" length in diameter. Individual serving serves 1 person.
Storage
Place and store in freezer until ready to reheat.
Shipping
Overnight shipping
Nutritional Information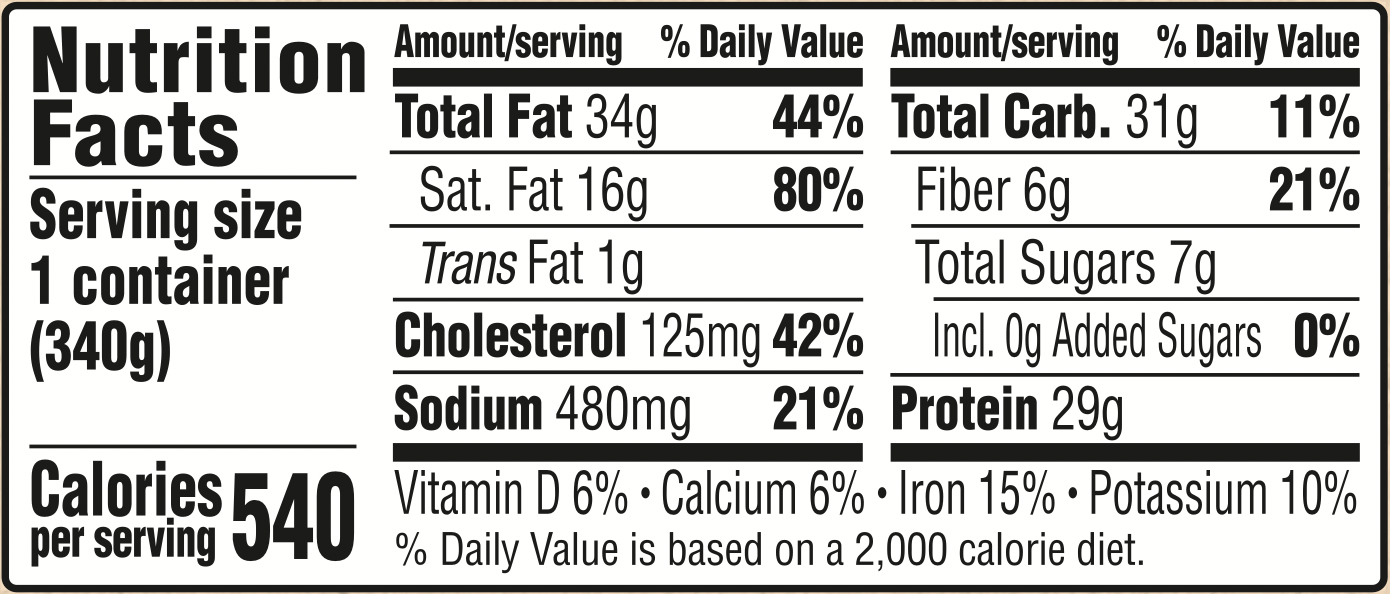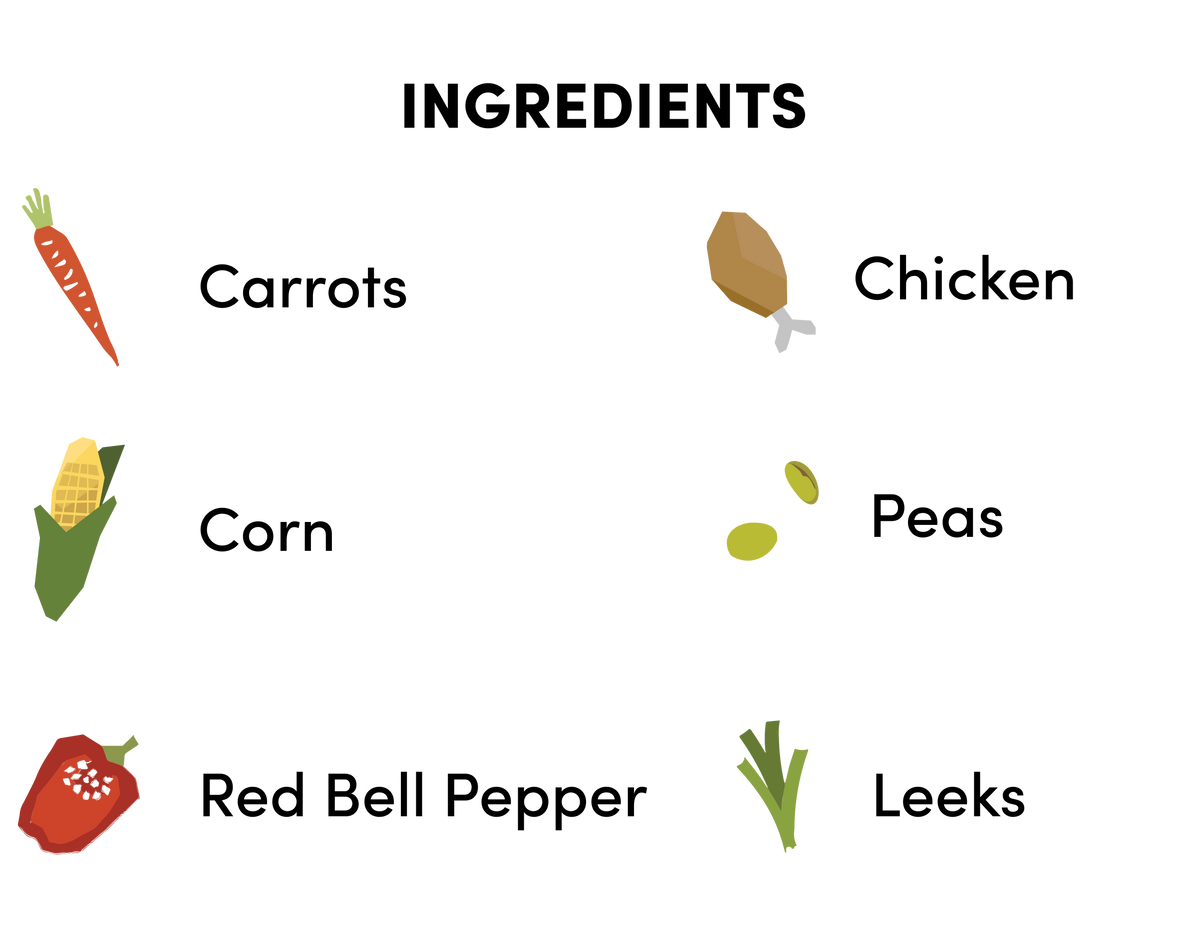 Our Flavors
You are guaranteed to love...
Should be packed w/ ice. List 'keep refrigerated' on the outside of the box so mail staff / doorman can store it properly
Happy Hubby
Thanks for the speedy delivery of my husband's favorite lunches!
What I've Been Looking For
It's really nice to be able to use a microwave and toaster for 5 minutes and still feel like you're eating a fresh home cooked meal.
THANK YOU
I just got a call from my mother, who is usually very critical of her food, saying that the pot pie is absolutely delicious!!!
I can't thank you enough for delivering them to her home.
I will surely spread the word around.
True
I normally do not not write reviews but I truly believe this product lives up to what they claim that you will be very satisfied.