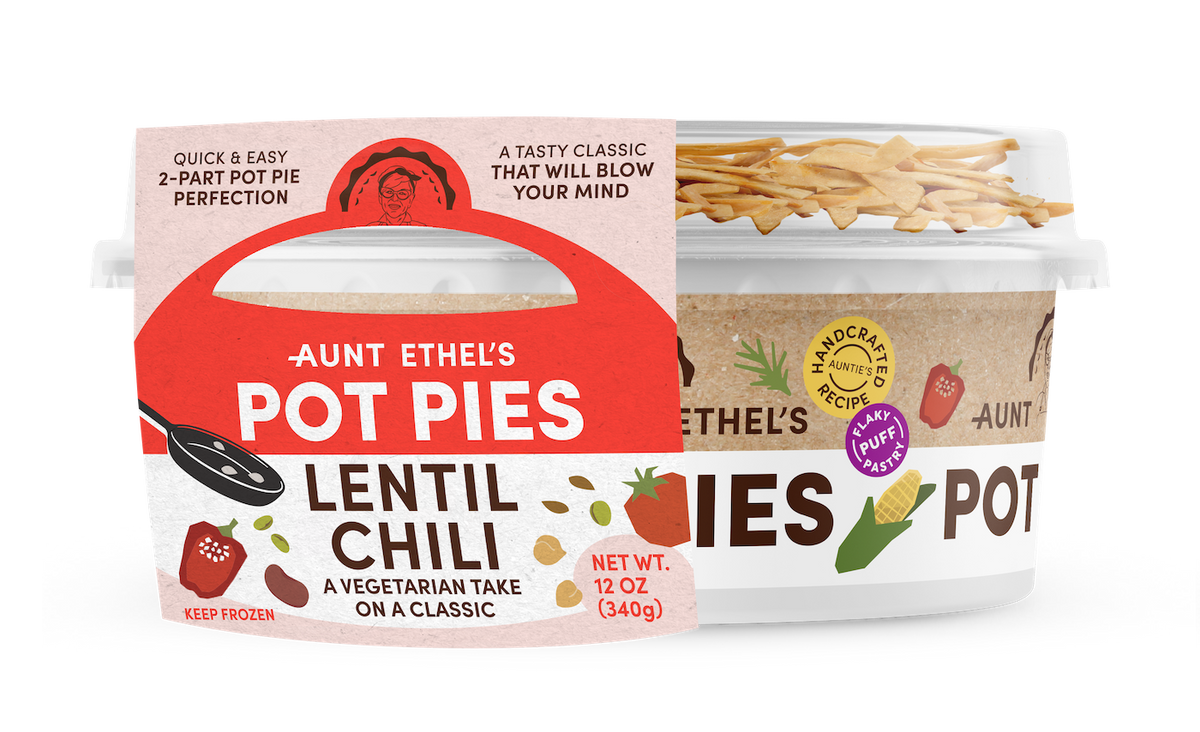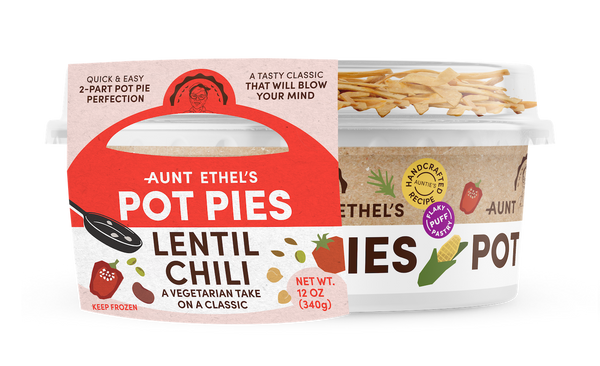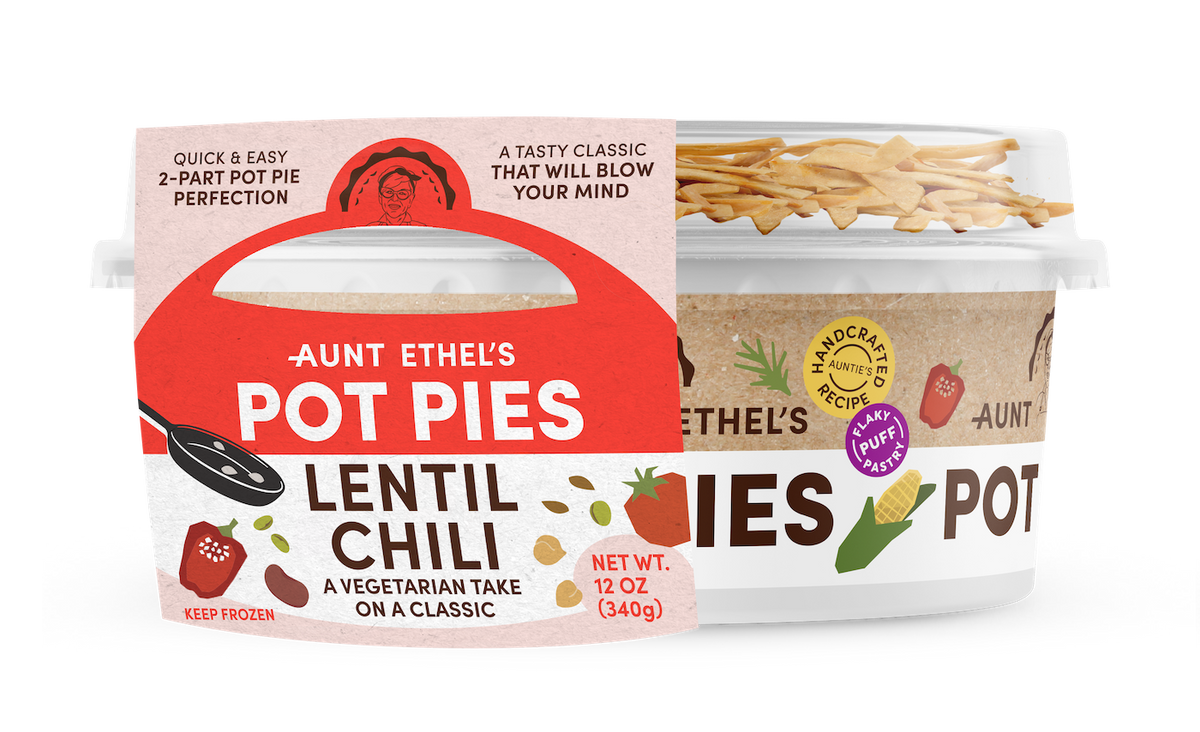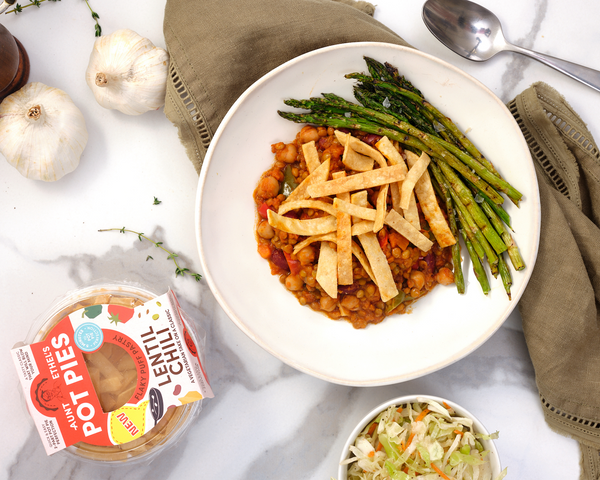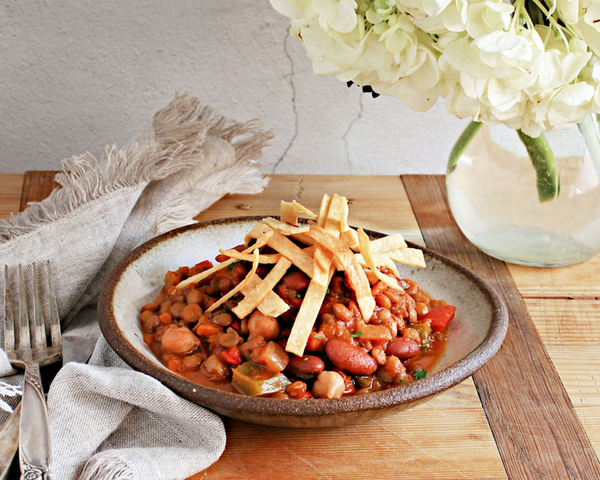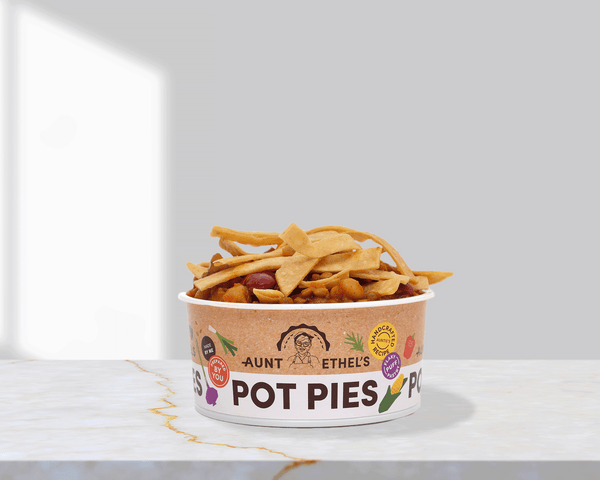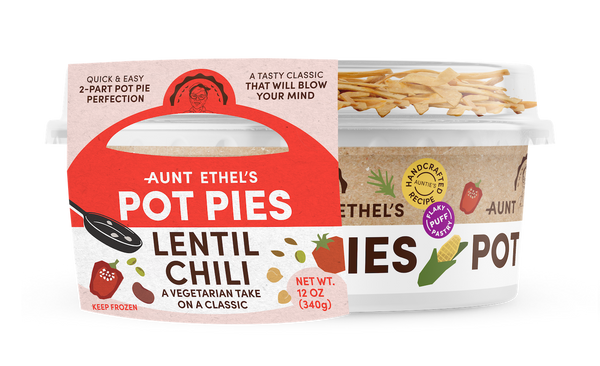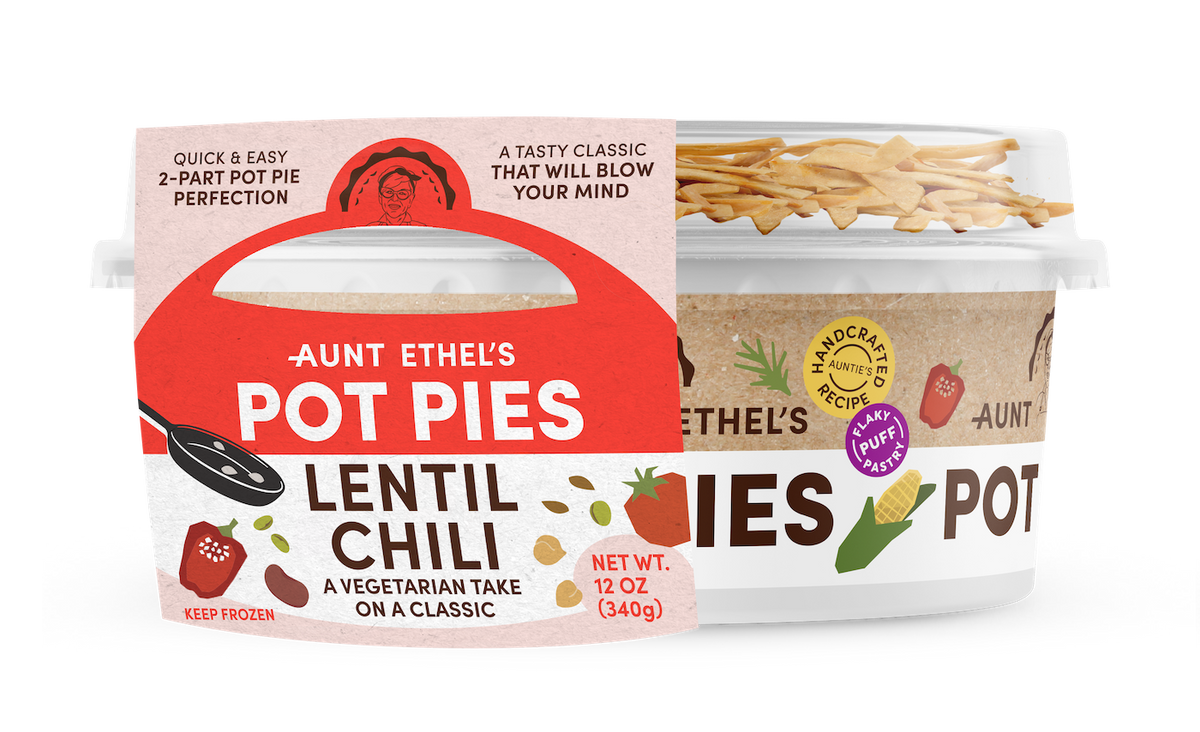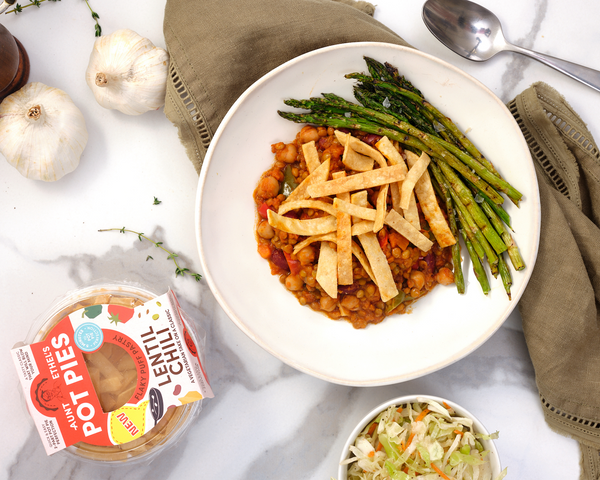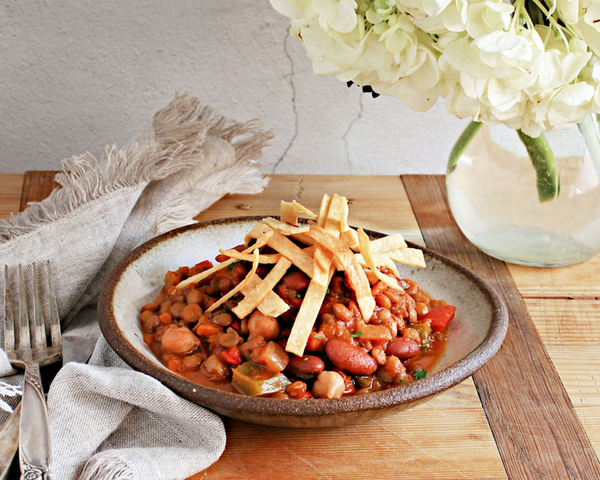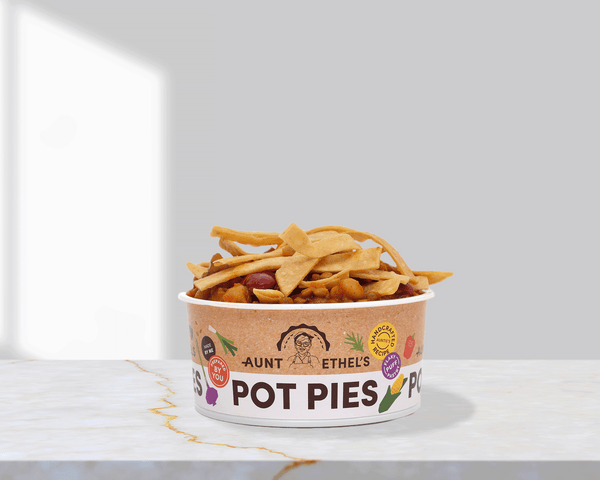 Lentil Chili Pot Pie
Our Lentil Pot Pie is a crowd favorite. Made with lentils, chickpeas, kidney beans, cumin (roasted by hand), and a dash of chili pepper that makes the flavors really pop!
The veggies: green and red peppers, onions, and carrots, are all hand cut, then blended with Aunt Ethel's original tomato base and topped with crispy tortilla strips to make this vegan and gluten-free!
All of our pies are fully cooked, flash-frozen, and easy to re-heat and eat!
Heating Instructions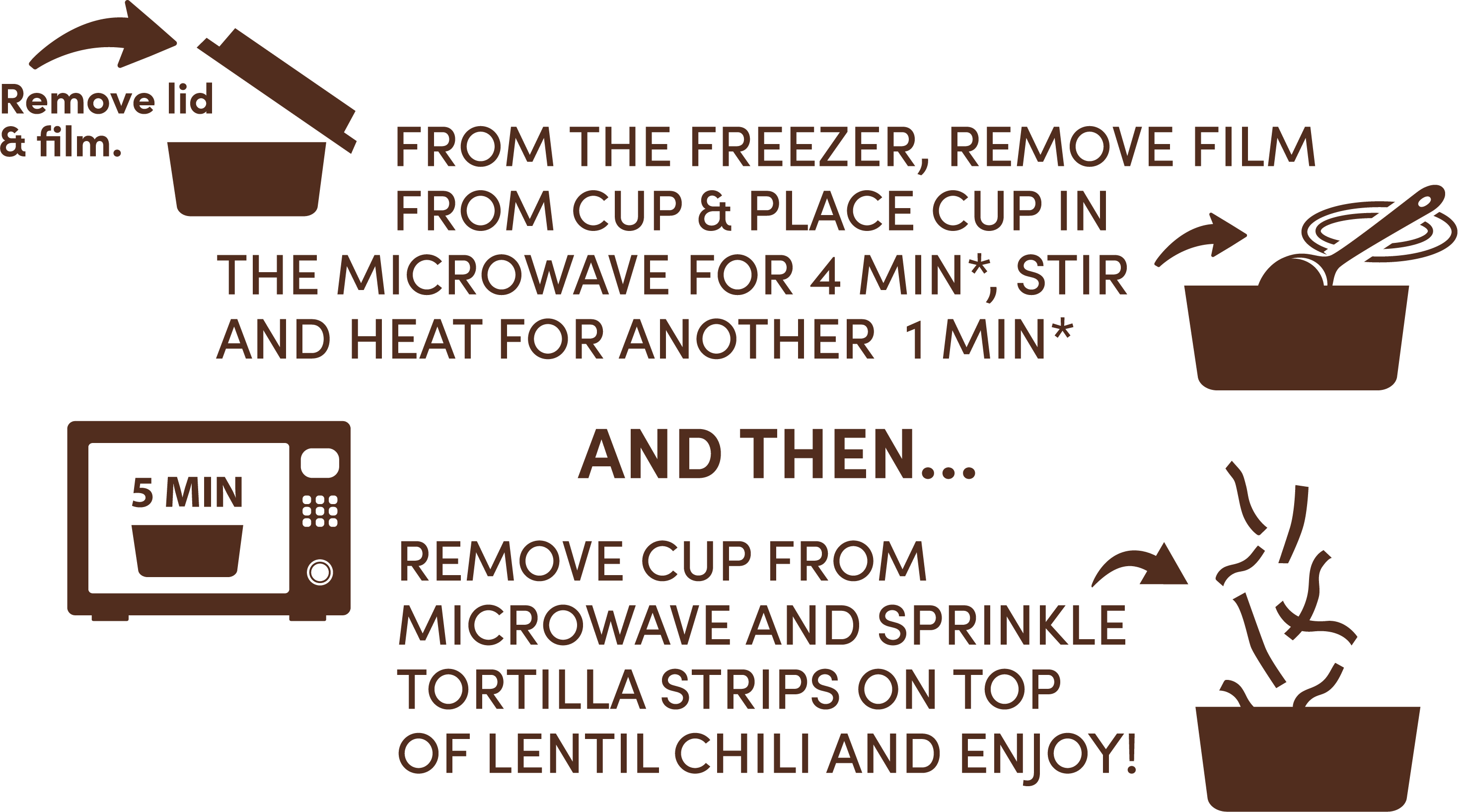 Serving Size & Dimensions
12 oz, Each pie is 5" length in diameter. Individual serving serves 1 person.
Storage
Place and store in freezer until ready to reheat.
Shipping
Overnight shipping
Nutritional Information
Our Flavors
You are guaranteed to love...
We love them
Pure genius. I play Poker on line on Thursday night with a group of friends and we eat dinner during our game. All of the players now have been introduced to Aunt Ethel's, including friends in SLC and San Diego. You have fans.
will definitely be buying more
Excellent packaging, great flavors and it feels healthy! I'm sold!
Thanks For The Vegetarian Option
As a vegetarian, I was so thrilled with the lentil pot pie!