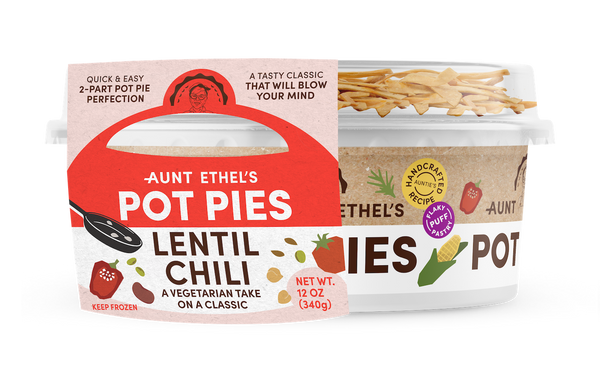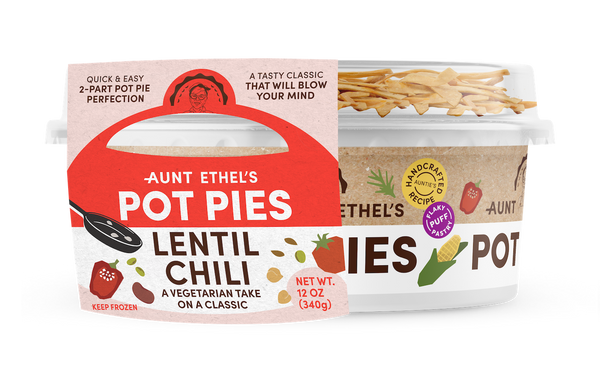 Lentil Chili Pot Pie [Wholesale]
Lentil Chili Pot Pie [Wholesale]
Lentil Chili Pot Pie [Wholesale]
Our Lentil Pot Pie is a crowd favorite. Made with lentils, chickpeas and kidney beans, cumin (roasted by hand) and a dash of chili pepper that make the flavors really pop!
The veggies: peppers, onions and carrots, are all hand cut, then blended with Aunt Ethel's original tomato base and accompanied by our all-butter puff pastry crust, and topped with Sal de Ibiza.
All of our pies are fully cooked, flash frozen and easy to re-heat and eat!
Heating Instructions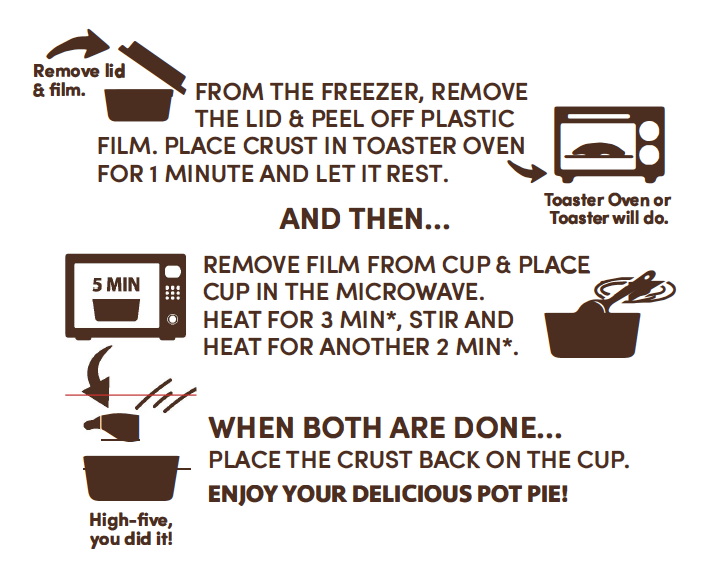 Serving Size & Dimensions
12 oz, Each pie is 5" length in diameter. Individual serving serves 1 person.
Storage
Place and store in freezer until ready to reheat.
Shipping
Overnight shipping
Nutritional Information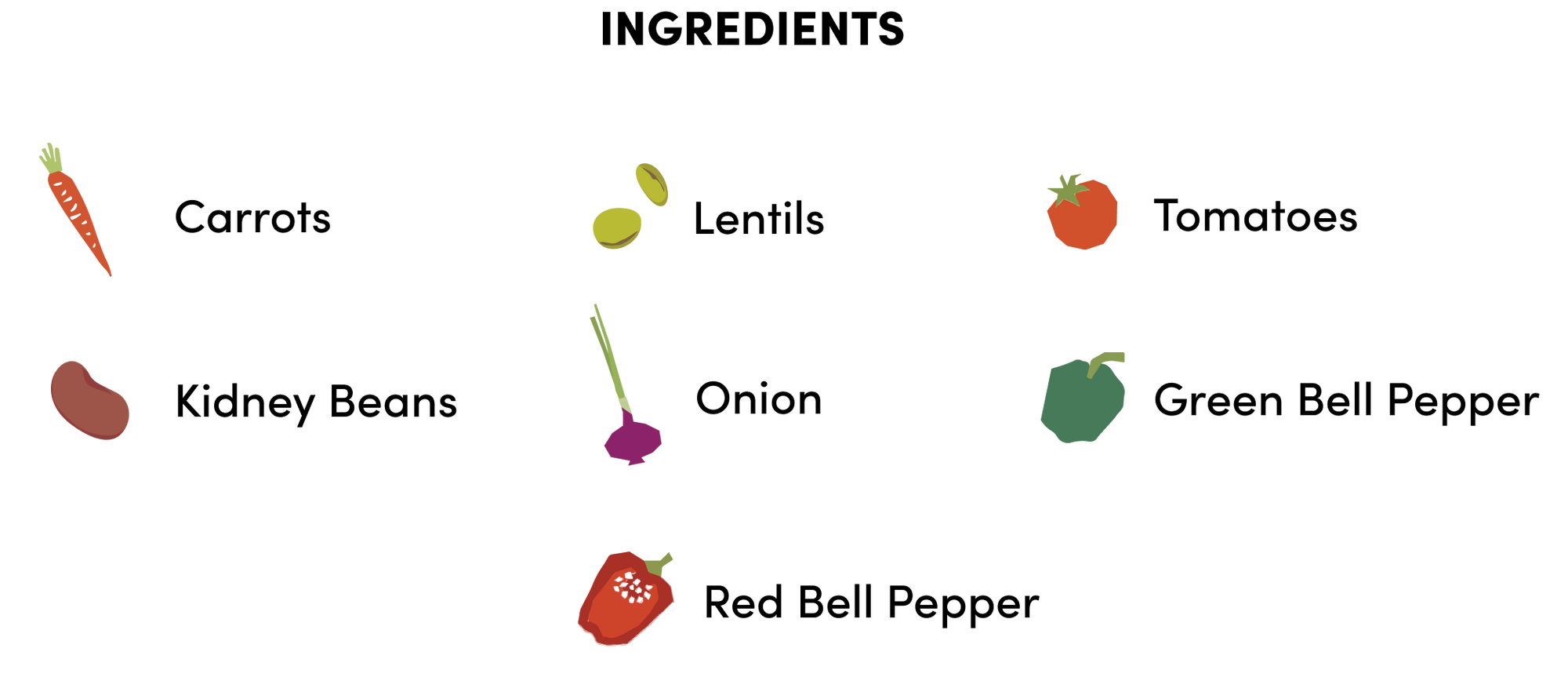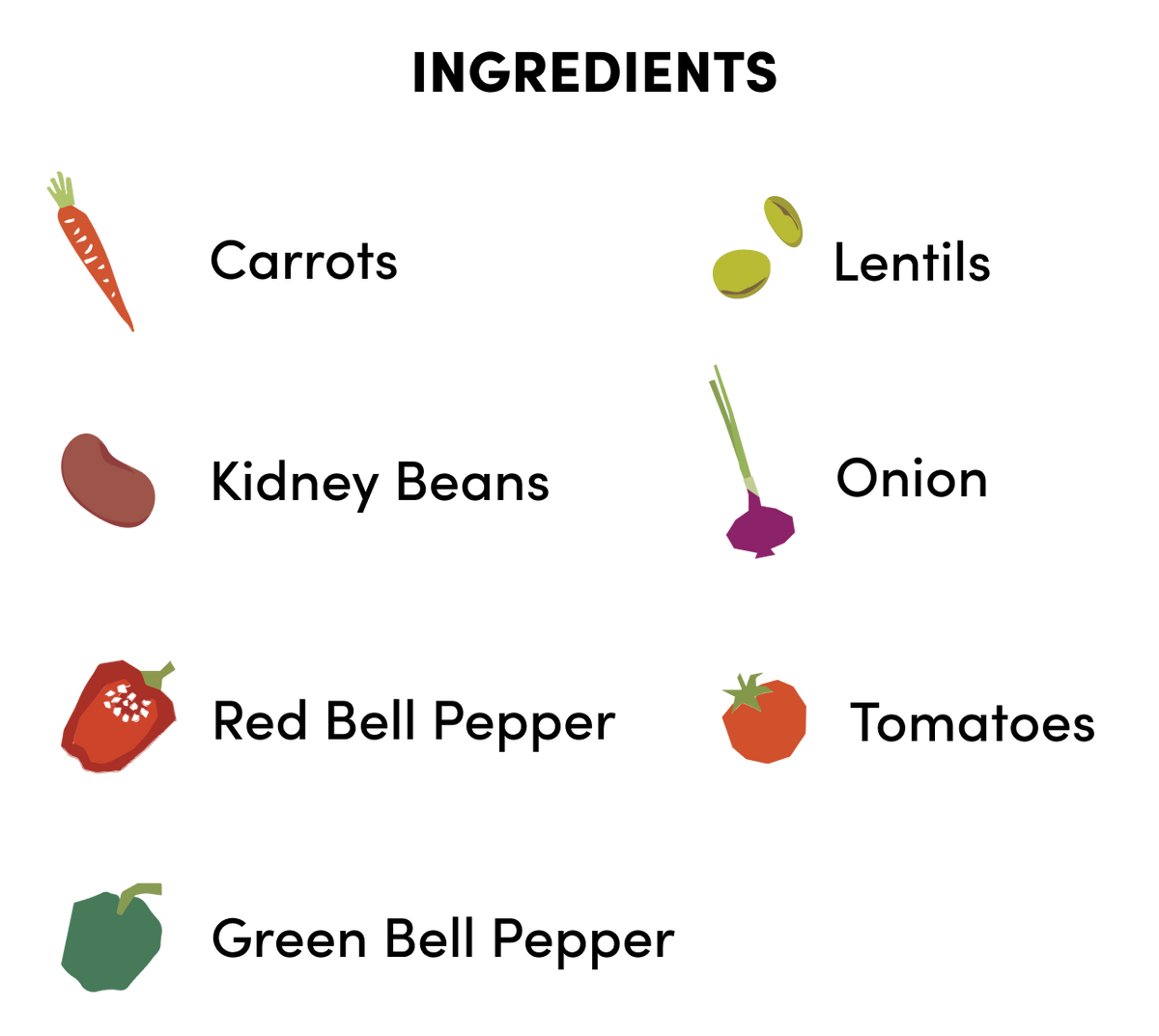 Our Flavors
You are guaranteed to love...